Showroom Transport is a nationwide Auto Transport company. If you need a vehicle transported anywhere in the USA, call (800) 462-0038 now for a free car shipping quote. We ship vehicles with open or enclosed auto moving carriers. If you would like to get an instant auto shipping quote, please fill out the automobile transport quote form just below.
Open Car Transport: Call (800) 462-0038 now for a free car moving quote.
Below are a couple photos of open car carrier trailers. Car shipping is very safe on an open car carrier. Your vehicle might arive to its destination a little dirty from rain yet other than that your car will be their safely. There are many type of open car carriers. From single car carriers to 11 car carriers.
We have transported vehicles for over 20 years on open carriers and enclosed with very few damage claims.
Being that your vehicle might be transported on a double decker car carrier there is certain conditions where a driver can not make it to your door for delivery. First of all look at the length of the trailer. Yes, it is very long and will take up a lot of road space. Does your neighborhood have room for this truck? Next look at the height. Yes, it is very tall. The cars that sit on the top of the trailer will be exposed to tree limbs in an average residential neighborhood. This is why it is best for you to meet the driver at a local shopping center or in a large safe area such as a place with a large car parking lot. Next, look at the bottom of the trailer. Yes, it is only a few inches off the ground. If your neighborhood is hilly the trailer might get stuck on the ground on short rolling hills in some residential neighborhoods.
Shipping a car on an open car carrier is very safe. Please understand by reading the above this is not a completely door to door service because it may be unsafe for the driver to get to your door.
Please fill out the quote form for a free automobile transport quotation by clicking here: QUOTE FORM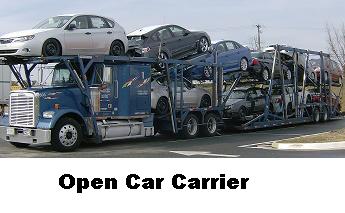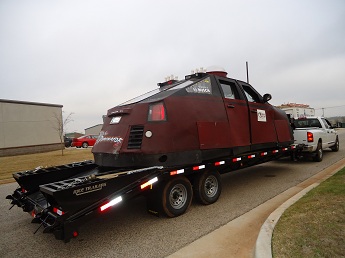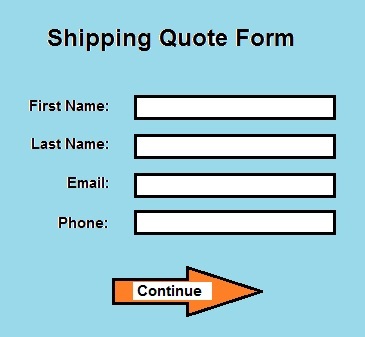 Showroom Transport is a proud member of the Better Business Bureau. If you need a car or truck shipped anywhere in the USA, please call Showroom Transport at (800) 462-0038.

Our History:
We at Showroom Transport have been moving vehicles since 1994. We started out shipping cars for Automobile Dealerships across the nation only. As the years passed, we were able to combine personally owned vehicles with our previous used vehicles that we were using to transport vehicles for the dealerships. We have had thousands of satisfied customers over the years. Our goal every day is to invest at least a few hours a day improving our company.
We want each and every customer to be extremely satisfied with the auto transporting service that they have received.

Our promise to you:
If for any reason you are not fully satisfied with our service, please let us know. It may be a very minor thing, yet we DO want to know about it. We will do our best to resolve any issue that may come up that does not make you our next satisfied customer.

Our rates:
Our rates are based on years of experience. There are so many companies out there that under quote and cannot complete the job. Those companies end up asking the customer for more money! WE DO NOT! We charge ACCURATELY the first time to get your auto transported SAFELY and ON TIME!
Please give us a call if you have any questions about transporting your car, 365 days a year 24 hours a day!